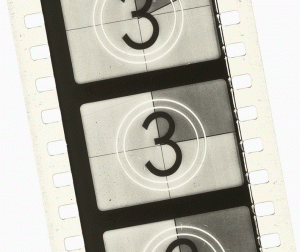 A post by copyblogger's Brian Clark entitled The Inigo Montoya Guide to 27 Commonly Misued Words is making the rounds.  I saw it on twitter thanks to Canadian attorney @MAllinotte.  In her RT of the post, @MAllinotte mentioned that she loves the movie The Princess Bride.  (For those who have not seen it, Inigo Montoya is a character in The Princess Bride.)
After reading Brian's informative and entertaining post, @MAllinotte's tweet got me thinking:
"What is my favorite movie?"
Honestly, it's a tie:
1.  Uncle Buck – John Candy at his best.  Funny, funny, funny!  Every scene I think of is making me smile as I type this.  Don't get me wrong, The Princess Bride does that to me too – just something about John Candy makes it a clear winner in the comedy category for me.
2.  Highlander – interesting plot twists and gritty fight scenes in old thyme Scotland and dark 80's NYC.  FYI, you can't judge the original by that stupid tv show or any of the movies  that followed –  after all:  "There can be only one!" 😉
FYI, The Princess Bride comes in 3rd on my list.  Filled with lots of funny stuff for both kids and adults; it's a perfect family movie for a rainy afternoon.
I may work on a list of my top 7 or 10 movies because there are a few more I'd recommend anyone taking a few hours out of their life to watch.  Do you have any recommendations for me?  If so, leave your top 2-3 in the comments (or watch one of mine and c'mon back and comment.)  TIA!