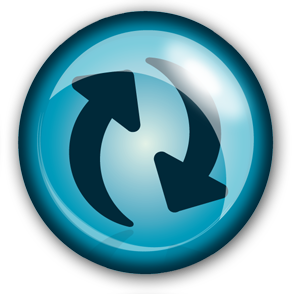 Where you register your domain, such as GoDaddy, and where you host your domain are usually not the same entity.  At least, I don't recommend that you host at GoDaddy (too slow, etc)…
This means that you need to tell your domain where to find your website (once it's built).
To do this you need to reset the name servers for your domain to those of your hosting company.  You should have received this information when you signed up for your hosting account (usually via e-mail), or you can generally log in to your hosting account and look it up.
Name server information usually looks like this:
NS01.nameserver.com
NS02.nameserver.com
Once you have these two sets of digits, you log into your registrar account, click on the manage domain option and there should be a way to reset the name servers.  Click on that link and enter the digits from your hosting company.  Hit save.
It will not only take your registrar a few moments to apply the change, it can take 24-48 hours for the change to physically populate the internet.  This means make sure you publish a few days before any big public (especially international) launch.
Not all hosting or domain registrars are created equal.  I recommend HostGator for your website; and GoDaddy for registrar.  Don't get me wrong, GoDaddy has annoying commercials and a lot of suggestive selling; however, I've been with them from the beginning and can attest that their service as a registrar is superb and far outweighs the two seconds it takes to click "No Thanks" when buying a new domain.